Before-and-After Image Gallery
At Geissberger, DDS, no smile is beyond repair! Our dentists excel in restorative dentistry with an emphasis on aesthetics, seeking to restore both function and beauty to your smile. Since we believe that dental health is the basis of a beautiful smile, we work to rebuild your smile from the inside out. While many people have suffered from damaged smiles for years, state-of-the-art cosmetic, restorative, and general dental techniques can correct both structural and cosmetic problems for a remarkable smile transformation.
Bridgework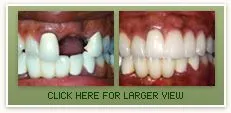 Composites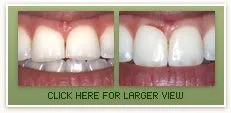 Crowns and Veneers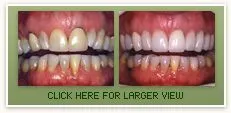 Diastema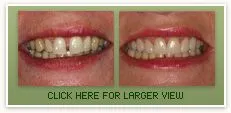 Direct Bonding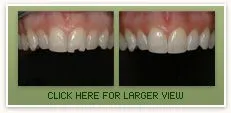 Full Mouth Rehab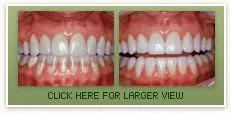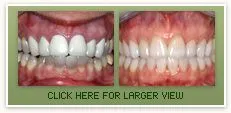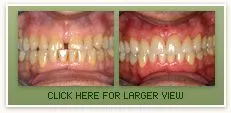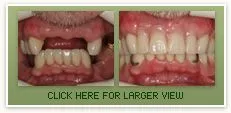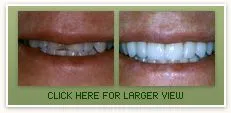 Implants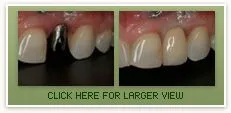 Invisalign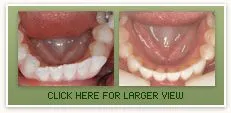 Porcelain Veneers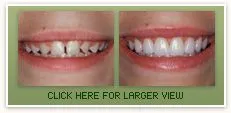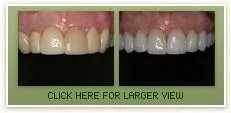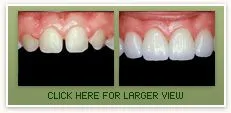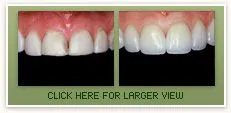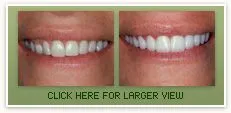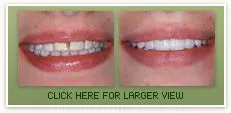 Modern dentistry offers a variety of remarkable treatment options that make such transformations possible. Our dentists can fix or replace broken, decayed, or missing teeth with dental implants, dental crowns and bridges, inlays and onlays, and dentures. We use the latest dental materials, which are specially designed to blend flawlessly with your natural tooth color for the most attractive results. Then, cosmetic dentistry treatments such as teeth whitening, porcelain veneers, and Invisalign® can be used to straighten and polish your restored smile. Teeth discolored for years by coffee, red wine, medications, and aging can be brightened to a dazzling white, taking years off your appearance. Our dentists will create a personalized treatment plan, choosing the appropriate treatments to give you a healthy, beautiful smile that fits your needs and personality. This approach has allowed many of our patients to eat, speak, and enjoy life with more ease and confidence than ever before.
With restored dental health and a gleaming new smile, our patients report renewed confidence and great satisfaction with their results. After treatment, many have smiles they only dreamed were possible. Review our image gallery to see the amazing possibilities!
Contact Geissberger, DDS Today
If you would like more information on how you, too, can have your smile transformed, contact our practice today. We will arrange a consultation for you to discuss your treatment options with one of our experienced dentists.